We've been home for nearly a week now, and I feel like time is just flying by. I have also spent time wondering how in the world I get errands and appointments taken care of during the school year, because they honestly feel like they are taking up all my time right now.
I have also been working on cleaning the room where I store my books. Calling it a library would be giving it a little too much credit. Our home has virtually no storage of any kind, so that room has become a dumping ground for anything my kids don't want or that we think we might sell someday at a garage sale. Between going through books and garage sale stuff, I managed to waste two entire days this week.
I'm hoping once I am truly done with this project, I will have some "free" time, but I have a list of orthodontist and dental appointments, sports physicals, practices, college visits, and other random things already on my calendar.
I did find a few things this week to share, though:
1. Women's Camo Sweatshirt - while we were at a cabin with friends last week, their daughter threw on a camo sweatshirt that I loved. She told me she got it at Target, and I was thrilled to find it online quickly. It was in my mailbox by the time I got home.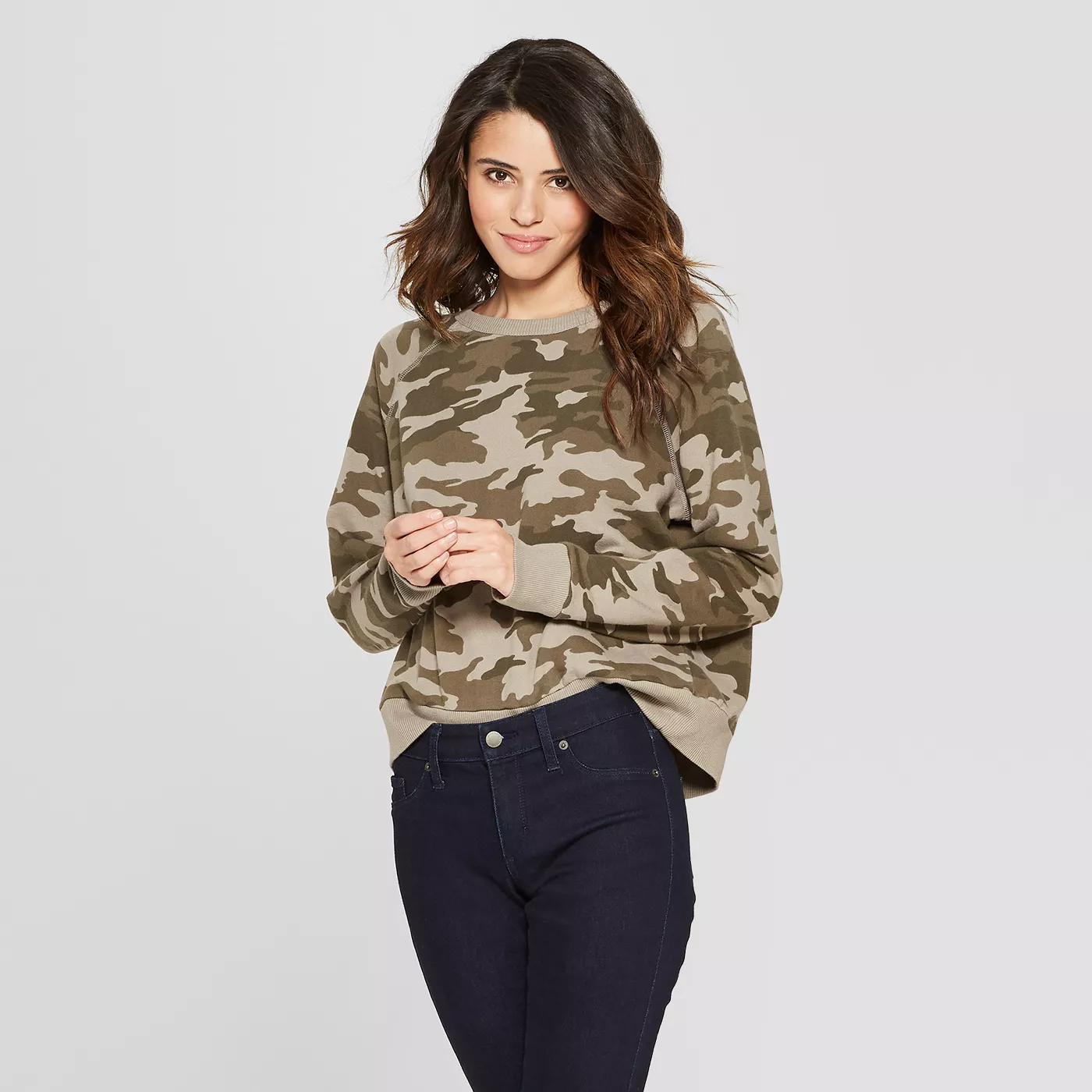 2. Short Sleeve Photoreal T - we stopped off for a 45 minute visit to the Mall of America on our way home from the cabin last weekend. Sometimes Abercrombie has a lot of stuff I like, and sometimes nothing at all. This is one time I could have shopped there for many things. This new series of T-shirts is one of the things that caught my eye.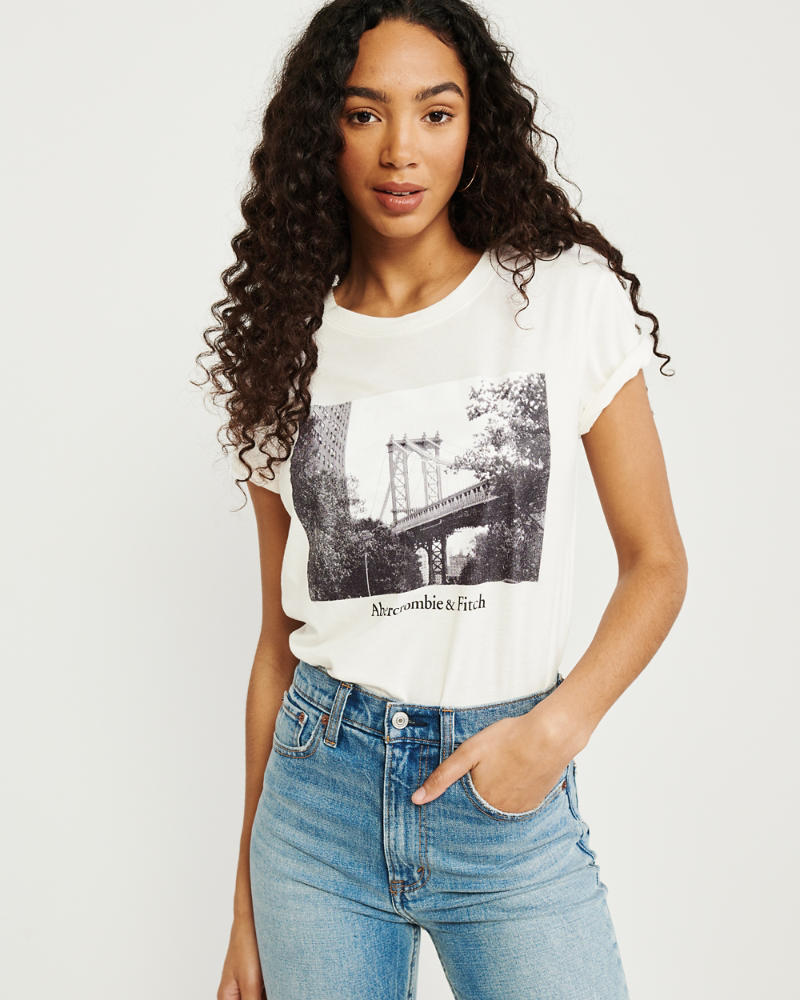 3. REI Co-op Expandable Packing Cube Set - and while at the cabin, my friend, Sarah, showed me her handy packing containers. They expand if needed and she thinks they work great for separating out things like underwear so you don't have to dig through your whole suitcase. She travels much more than I do, and her packing cubes probably get a lot of action.
4. Hot Dogs S'mores and Fireworks T- the Fourth of July holiday passed quietly at our house. I love looking at the pictures of families on various social media sites all America-ed out. Someday I might buy myself some holiday wear.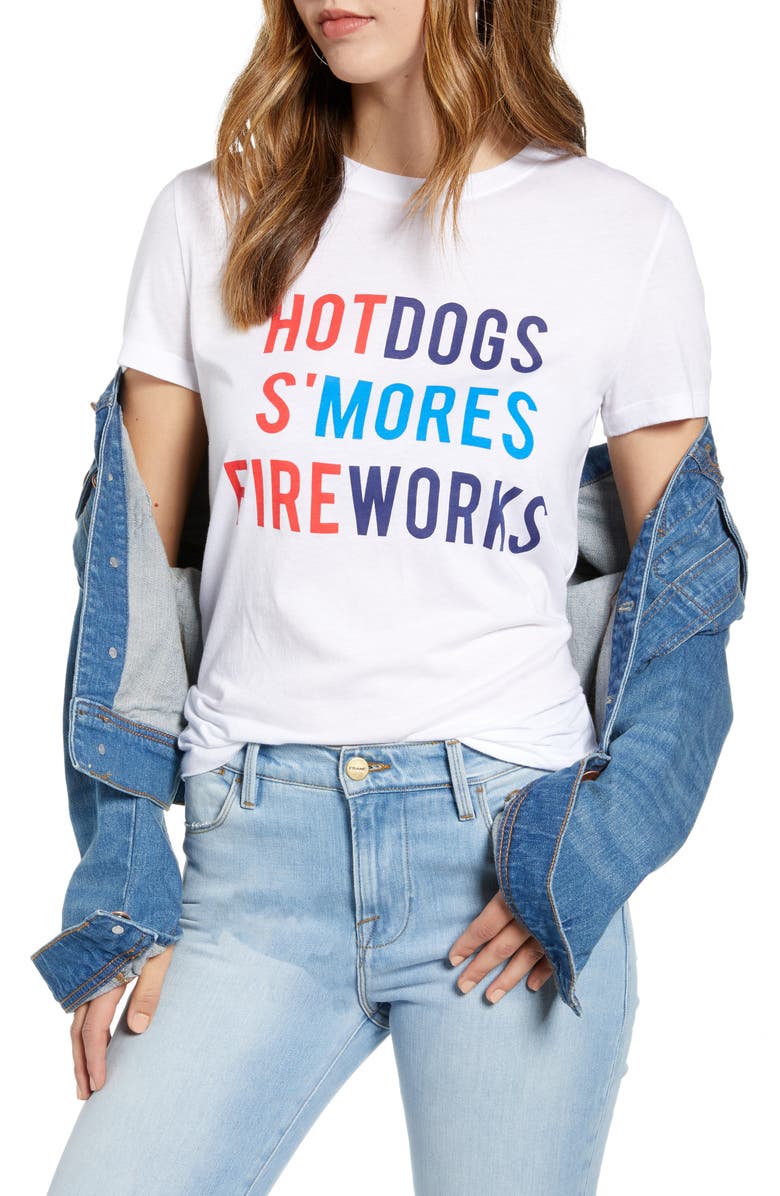 5. Utility Button-Up Skirt - I also saw this skirt at Abercrombie. It comes in a few colors, but I especially like this one. As of yesterday, everything online was 50% off, making this only $27.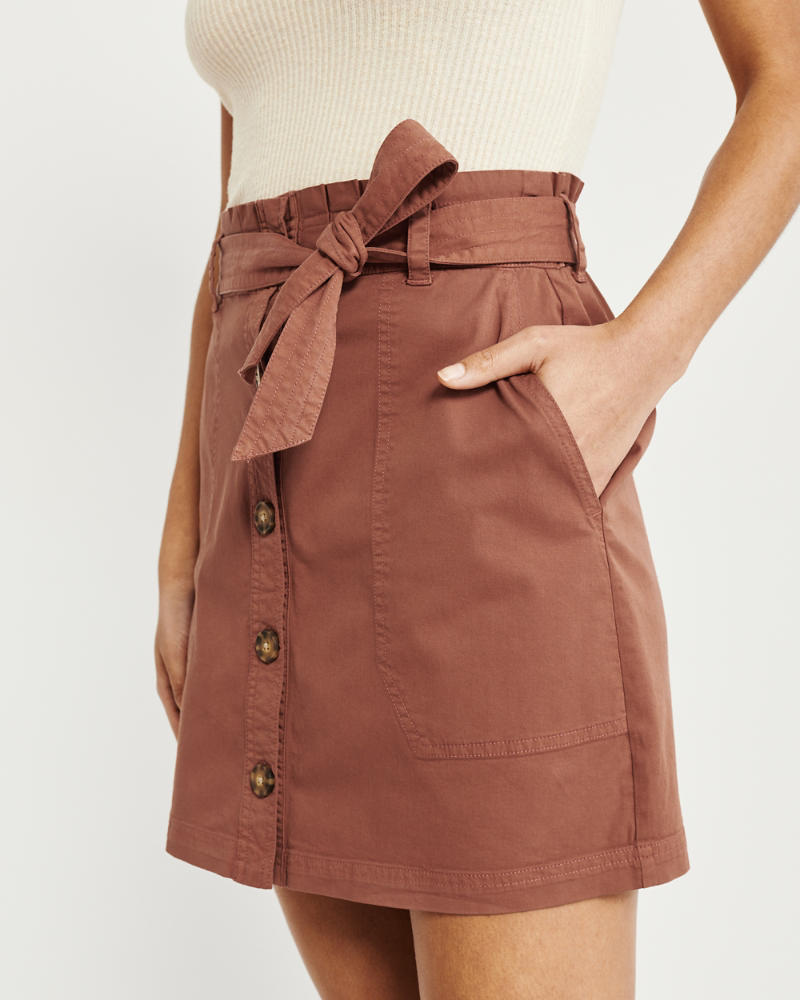 6. Peanut Butter T-Shirt - it's no secret that I have an extreme love of peanut butter. This shirt would be a fun one to add to my t-shirt wardrobe, which gets a pretty good workout in the summer months.
7. Linen Ruffle Back T - I love this bright pink T which is just a little bit dressy that I could wear with a pair of nicer pants to work or with a pair of shorts for casual.
8. Gingham Tie Sleeve Top I like the details of the sleeves and love gingham. I also like that this is a pretty basic piece that seems a little bit dressy
9. Leopard Print Popover Camp Shirt - not only is this shirt leopard print, but it's also a great deal -$24.99 with an extra 15% off right now. Again, this would be so easy for me to wear to work.
10. Gangster Capitalism Podcast -I will admit a certain fascination with the college admissions scandal going on in the news. This podcast has only six episodes so far, but I'm enjoying listening to them. I walk my dog a lot more in the summer than the winter, so I have much more free time to listen while I'm outside walking.
That's it for me this week. How about you? What's caught your eye?